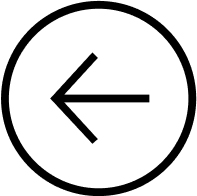 Back
Text: Alexandra Hörtler; Fotos: ARS Electronica Solutions, bleed, Kieran Fraser, Partica Bagenski, querkraft
With this catchy, ambiguous slogan, the Austrian Pavilion at the EXPO 2020 (inauguration in October 2021) stands out as a distinct and welcoming structure among the multitude of country representations. As a nod to the host country, the unique architecture of the pavilion, which was designed by the general planning team headed by the Vienna architecture firm querkraft, references the traditional Arab architecture – featuring cone structures inspired by windcatchers – and relies for the most part on natural climatization.
The Austrian pavilion at the EXPO 2020 is one thing above all: absolutely different. In the overall hustle and bustle at the Expo, it stands out as an oasis of calm and relaxation, as an experiential space that, by focusing on the essential, invites visitors to immerse themselves into Austria's most important values.
In the pavilion, the unusual, "living" rooms play with surprising room sequences and incidences of light, inspiring visitors to pause, observe and experience Austria with all their senses: the green, diverse landscape, the innovative business location, the food and hospitality, the high quality of life and the position as a mediator in the centre of Europe.
Without words, but with substance
In terms of context, too, the proposition is: Less is more. The joint curation of the exhibition together with ARS Electronica Solutions allows us to communicate complex and interesting topics in a pleasantly intuitive and accessible way. Pictures and emotions convey amazingly impressively – and impactfully – what makes Austria so special, much better than numbers, data and facts would. The entire intro and all installation areas manage without spoken or written words. Using universally understandable gestures and signs, designed by the Vienna-based design agency bleed, the Austrian Pavilion grants all visitors the same access to information. Barriers due to language, education, age or cultural background are dissolved. The playful approach not only allows adults to collect new experiences, it also takes children on an exciting journey thanks to the intuitive communication.
Awards
architecture + landscape, self-built pavillons M | ranking: silber | awarding authority: BIE bureau international des expositiones 2022
austria green planet building | ranking: winner | awarding authority: Bundesministerium für klimaschutz 2022
exhibitor magazine's world expo award - best sustainable design | ranking: winner | awarding authority: USA exhibitor magazine 2022
german design award - eco design | ranking: special mention | awarding authority: Rat für Formgebung 2021
BLT built design award -sustainable & energy saving | ranking: winner | awarding authority: Farmani Group 2021
global architecture & design awards - Sustainable Architecture | ranking: winner | awarding authority: Rethinking the future 2021
Facts
finished: 2021 | United arab emirates, Dubai | size: 1.600 m2 | client: Bundesministerium für Digitalisierung und Wirtschaftsstandort & Wirschaftskammer Österreich