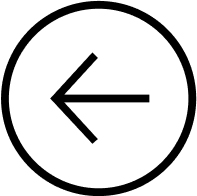 Back
Text: Leila Kassoume-Kreiner; Fotos: A1, Stefan Kürzl
Exploring "Digital Solutions for Climate Change", A1 Telekom Austria hosted the first A1 Digital Life Summit at MAK Vienna. Thanks to the hybrid event format, roughly 400 guests followed the emotional keynote speech by environmental activist and bestselling author Erin Brockovich live and more than 1,000 guests attended via livestream. The keynote speech was followed by an engaging panel discussion, where Erin Brockovich was joined by A1 Telekom Austria CEO Thomas Arnoldner, State Secretary for Digitization and Telecommunications Florian Tursky, German neuroscientist Maren Urner and Professor of Energy & Climate Change at Oxford University Charlie Wilson. News presenter Nadja Bernhard hosted the evening.
The stage design we developed featured emotional imagery to visually underscore and stage the important topic. The content production for the 4 LED surfaces was custom-made and designed and implemented together with our partner Mediaapparat.
After the event, the audience had the opportunity to wrap up the evening with vivid discussions, inspired by the topics covered by the panellists, in a networking area at the MAK Vienna. The networking area was designed to match the theme.
We were responsible for the conception, planning and implementation of the event, in close cooperation with the team of A1 Telekom Austria. The event was organized as a green event and certified by us with the eco-label.