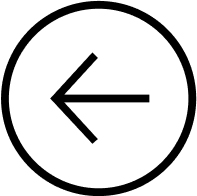 Back
Text: Leila Kassoume-Kreiner; Fotos: büro wien, Gaia-X Aisbl, Iris Zarbach
Gaia-X AISBL (European Association for Data and Cloud) and Gaia-X Hub Austria's first ever Market X Conference & Expo took place in March 2023 in Vienna. The event aimed at bringing the European Gaia-X Community together in one place and facilitating the exchange of business models, use cases, implementations, and innovations, with a strong focus on content transfer and networking.
The conference and the accompanying expo took place over two days in the Aula der Wissenschaften, complete with a varied side program. European experts in a wide range of fields as well as policymakers came together to discuss the opportunities and challenges of building a safe, transparent, and open European data ecosystem.
While the attendees were busy with interesting lectures in the mornings, they had time in the afternoon to explore the expo area, which was designed for this event and accommodated roughly 30 vendors. The attendees could join tours focusing on different topics and break-out sessions. A networking party wrapped up the first day of the conference.
Along with the Gaia-X AISBL and Gaia-X Hub Austria team, büro wien was responsible for the entire event planning, logistics and implementation of the conference and expo as well as the side events, despite the challenge of a tight nine-week schedule from the award of the contract to the implementation of the event.